Melanie Carr Gallery & Studio
Melanie Carr Gallery is a hybrid, collaborative space -- it's an artist-run studio, (Carr works in the backroom), with a dynamic exhibition space for contemporary, internationally based artists. In addition to continuous and one-off workshops and performances, this creative space offers flat files containing affordable works on paper by various contemporary artists. Carr also provides advisory services for artists and collectors. For artists, she offers portfolio reviews and writing services for grant and residency applications. For collectors, she offers acquisition and sales advice; collection assessment to determine retention; framing services, including reframing to refresh a collection; transportation, delivery and installation of artwork; collection management such as inventory and appraisal services.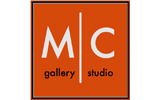 Are you an Essex business Interested in becoming a member of the Essex Board of Trade?
Contact Us

Essex Board of Trade, Inc., P.O. Box 322
Essex, CT 06426 860-767-3904 or email message@experienceessex.com