Atlantic Financial Services, LLC
Atlantic Financial Services is a family run financial practice affiliated with New York Life Insurance Company and AARP. Here we believe that the key to financial success and stability is planning. We strive to help you protect what matters most through a customized, tailored planning approach, as each person and situation is unique. Our team specializes in life insurance, long term care planning, asset accumulation and distribution.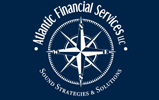 Are you an Essex business Interested in becoming a member of the Essex Board of Trade?
Contact Us

Essex Board of Trade, Inc., P.O. Box 322
Essex, CT 06426 860-767-3904 or email message@experienceessex.com