This is Carlson's Landing, a stylish restaurant and gathering place overlooking the Essex Island Marina and the picturesque Connecticut River. Enjoy market fresh seafood, prime steaks, retro cocktails, and genuine hospitality all wrapped in a stunning waterside view.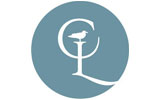 9 Ferry Street Street,Essex,06426
(860)767-2727
Are you an Essex business Interested in becoming a member of the Essex Board of Trade?
Contact Us

Essex Board of Trade, Inc., P.O. Box 322
Essex, CT 06426 or email Info@EssexCT.com