Joy Chocolate Co is in the historic "village" section of the magical town of Essex in Connecticut. Our shop sits inside a converted home dating back to the 1800's, a historical landmark known as the "Farnham Parmelee Homestead." We offer a variety of candy from the US and around the world including our own handmade chocolates and fudge. We also offer a bespoke Guatemalan coffee with a "chocolate note" as well as a gourmet "single origin" hot chocolate in the colder months. We use the freshest and highest quality ingredients we can find including European chocolate for the sweets that we make on site in our very own commercial kitchen. Odds are when you visit you will see us making the chocolates and other treats!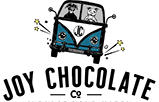 5 North Main Street,Essex,06426
860-662-4489
Are you an Essex business Interested in becoming a member of the Essex Board of Trade?
Contact Us

Essex Board of Trade, Inc., P.O. Box 322
Essex, CT 06426 or email Info@EssexCT.com