LOS CHARROS CANTINA OFFERS UP CHEF COLT TAYLOR'S AWARD WINNING AUTHENTIC MEXICAN CUISINE WITH A MODERN TWIST. BY SHOWCASING ALL 7 REGIONS OF MEXICO ALONG WITH DAILY FRESH MADE TORTILLAS IN HOUSE, LOS CHARROS IS MORE THAN A LITTLE TACQUERIA! WE LOVED HOW FAMILY FRIENDLY OUR RESTAURANT HAS BECOME, AND WE'VE ADDED MORE FUN WITH OUR NEW GAME ROOM INCLUDING SHUFFLEBOARD, FOOSBALL, AND DARTS. WE HAVE ALSO ADDED A NEW 21+ DINING ROOM IN THE SPIRIT OF OUR FORMER SPEAKEASY THE COCO CLUB THAT ALSO MAKES THE PERFECT SETTING FOR PRIVATE PARTIES FROM GRADUATION TO BIRTHDAYS AND EVERYTHING IN BETWEEN.
IF YOU HAVE NOT BEEN BACK IN AWHILE, HERE'S THE NEW DETAILS: PLEASE ALWAYS ENTER THROUGH OUR MAIN ENTRANCE IN THE REAR. WE HAVE UNVEILED THE ALL NEW COCO X CHARRO 21+ DINING ROOM IN THE FRONT OF THE BUILDING FOR A DIFFERENT VIBE AND EXPERIENCE AIMED AT ADULT FUN. YOU CAN CALL TO RESERVE ONE OF THE THREE LARGE COUCH AREAS WITH PARTIES OF 5 OR MORE, OR SELECT THE COCOXCHARRO DINING ROOM ON OPENTABLE.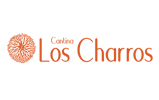 30 Main Street,Essex,06409
Are you an Essex business Interested in becoming a member of the Essex Board of Trade?
Contact Us

Essex Board of Trade, Inc., P.O. Box 322
Essex, CT 06426 or email Info@EssexCT.com