Italian Winemaker, Importer, Distributor and more… Angelini Wine, Ltd. is a Connecticut-based, world-wide wine and spirits importer and distributor, with a specialty focus on boutique Italian wines. The company, based in Centerbrook, CT has over 200 national and international wines and spirits in their ever-growing portfolio. Angelini Wine, offers two Angelini brand wines; Angelini Estate; featuring Angelini Estate Sangiovese, Pergola Rosso, and Vino di Vittorio and Angelini Wine Collection; featuring Prosecco DOC, Prosecco Rose DOC, Pinot Grigio DOC, Pinot Noir IGT, Brachetto d'Acqui DOCG and Moscato d'Asti DOCG. Known for their intimate understanding of the production of premium quality wine and hands-on knowledge of the shifting US wine market, Angelini has carved a niche for itself among a very small pool of importer/distributors in the US with thriving vineyards in Europe. They search continuously for authentic, high-quality wines from around the world including Italy, Spain, France, Argentina, Germany, New Zealand, Oregon and California; as well as sake and plum wines from Japan and hand-crafted tequilas from Mexico. You can find Angelini Wine Selections in retail locations and restaurants in more than 14 states within the United States. Follow Angelini Wine on Facebook and Instagram @angeliniwine. Ask for Angelini Selections of wines and spirits at your favorite wine retailer near you.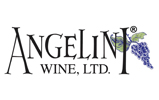 22 Industrial Park Rd,Essex,06409
Are you an Essex business Interested in becoming a member of the Essex Board of Trade?
Contact Us

Essex Board of Trade, Inc., P.O. Box 322
Essex, CT 06426 or email Info@EssexCT.com