Essex Financial advisors take a client-centric approach to wealth management and planning. Our success in growing our business is largely due to our singular focus on the unique needs of our clients and our willingness to go beyond what they would normally expect from an advisor relationship in terms of providing service. As a result, client referrals are among the most important ways we meet new clients. In fact, over 90% of our clients are referred to us from other clients and professionals. We are extremely gratified that our clients feel so strongly about recommending us.
Our core investment strategies are based on the input of our Investment Committee, a team of our top financial advisors and members of senior management. Through the years, the firm and a number of its Financial Advisors have been recognized by industry leading publications for their excellence.
This focus on clients has produced a continued stream of recognition that heightens the visibility and credibility of our firm, while helping to position us for continued growth.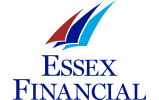 176 Westbrook Rd,Essex,06426
860.767.4300
Are you an Essex business Interested in becoming a member of the Essex Board of Trade?
Contact Us

Essex Board of Trade, Inc., P.O. Box 322
Essex, CT 06426 or email Info@EssexCT.com