Structural Graphics is the pioneer of the dimensional print marketing industry. It all started with a fascination of pop-up books and paper that led us to engineer a new medium for the world of advertising. For nearly 40 years, we've helped market many of the most influential brands. We've done this by delivering attention-getting solutions that stop people in their tracks.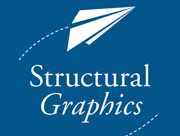 38 Plains Road, Essex, CT,Essex,6426
860-767-2451
Are you an Essex business Interested in becoming a member of the Essex Board of Trade?
Contact Us

Essex Board of Trade, Inc., P.O. Box 322
Essex, CT 06426 or email Info@EssexCT.com