Often referred to as "a little known jewel on the Connecticut shoreline," the Ivoryton Playhouse is a unique theater with a fascinating history and exciting future. Built in 1911 as a recreation hall for the workers for the Comstock-Cheney factory, the building hosted silent movies, dances, town meetings, and vaudeville shows. In 1930, under the direction of Milton Stiefel, the theater became summer home of most of the great names of the American stage including Katharine Hepburn, Marlon Brando, Helen Hayes, and Tallulah Bankhead. The Ivoryton Playhouse is the oldest, continuously running, self-supporting summer theater in the nation. Due to the generosity of many public and private contributors, the building has changed dramatically in recent years undergoing a total renovation of the building including new shingles, a new heating and air conditioning system, new seats and state-of-the-art theatrical sound and lighting systems. The Ivoryton Playhouse has maintained its reputation as a first class summer theatre and now produces a year-round professional season of musicals, comedies and dramas entertaining over 25,000 people each year.  Educational programs and performances for children and seniors are also produced throughout the year as are special events and partnerships with local non-profit organizations.
Image credit: Caryn B. Davis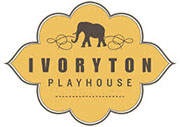 103 Main Street,Essex,6442
860.767.9520
Are you an Essex business Interested in becoming a member of the Essex Board of Trade?
Contact Us

Essex Board of Trade, Inc., P.O. Box 322
Essex, CT 06426 or email Info@EssexCT.com