Essex Historical Society meets its mission of "Engaging and Inspiring the Community," by sharing the histories of all three of the town's villages: Essex, Ivoryton and Centerbrook. A private, non-profit organization, EHS manages two historic properties and offers a year-round calendar of programming events, all open to the public for little or no cost. The historic 1732 Pratt House, 19 West Avenue, offers free guided tours June through September, Friday, Saturday and Sunday, 1-4pm and by appointment. Hills Academy, 22 Prospect Street, serves as EHS's offices, collections housing and research center, open Tuesday mornings year-round and by appointment. Our collections team is happy to help with your research request or family history. EHS's busy schedule continues to engage and inspire the community through illustrated talks, hands-on history school programs, walking tours, publications, vintage car show and auto tours as well as special events at our historic properties. Programming collaborators include: shared talks with the Connecticut River Museum; preservation partners with Essex Steam Train; and joint events with area historical societies such as the Annual Tri-Town Vintage Base Ball Game each September and the area-wide Thanksgiving Weekend Open House.   Join us in sharing the community's rich history!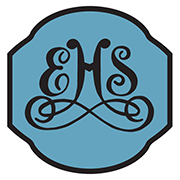 PO Box 123 ,Essex,6426
(860) 767-0681
Are you an Essex business Interested in becoming a member of the Essex Board of Trade?
Contact Us

Essex Board of Trade, Inc., P.O. Box 322
Essex, CT 06426 or email Info@EssexCT.com