Surfridge Brewing Company East
Surfridge East is a taproom and eatery nestled in the beautiful Witch Hazel Works property in Centerbrook, Connecticut. With a 10-barrel copper and brass system and a natural, airy vibe, the space reflects the connection between timeless New England sophistication with California roots. Fresh brews, wood-fired pizzas, and local oysters are just a few of the delicious items offered at the cozy taproom. Our space is family-friendly, great for small or large groups, and our patio in the summer makes for a great place to have a pint with your pup.  We also offer hand-crafted cocktails and Jonathan Edwards Winery wine.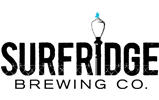 6 Main St. Suite 333,Essex,06409
(860) 662-4038
Are you an Essex business Interested in becoming a member of the Essex Board of Trade?
Contact Us

Essex Board of Trade, Inc., P.O. Box 322
Essex, CT 06426 or email Info@EssexCT.com